Meet Pablo before Picasso !
☛ Buy art on Early Work
Early Work is the first art sale platform dedicated to students and young graduates from art schools, offering to purchase works with a huge potential, at prices that are still affordable (from EUR 100 to EUR 1,000).
Country: France
Creation: 2015


Field(s) of expertise: contemporary art
Catalogue: 400 works by more than 30 artists when the site was launched
Model: Online art gallery
Shipping:
Free shipping to France through postal service, costs are charged for shipping through local/international hauliers, with delivery within 1 to 2 weeks.
Customer service:
Hotline: +33 (0)7 64 08 13 75 or by email
Follow Early Work on the Internet and social networks:
The first online gallery dedicated to students and young graduates from the best art schools
Launched mid-2015, early-work.com aims at making young creators more visible on the art market, by allowing the general public and art lovers to buy works (photographs, sculptures, drawings, paintings, mixed techniques) by students and young graduates (up to 5 yaers after graduation) from the best art schools: the École des Beaux-Arts, The École nationale supérieure des Arts Décoratifs, Penninghen (Art Direction and Interior Architecture School) in Paris, Central Saint Martins (London), Head (Geneva) or Columbia University School of the Arts (NYC).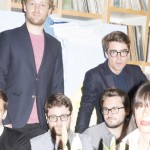 "We believe that the more private and public initiatives there will be, the more attractive will the art market be for artists and buyers."
☛ Interview with Early Work (in French)
In addition to its online gallery, Early Work proposes a magazine and serves as artists' representative when dealing with private or public institutions.